Some CEOs are permanently shutting office space to give up on hybrid set-ups and fully embrace working from home. Will others follow?
I
In late June, Yelp CEO Jeremy Stoppelman announced a big decision for the 4,400-person company: by 29 July, Yelp will do away with hybrid set-ups altogether, and go fully remote.
Stoppelman, who described hybrid work as the "worst of both worlds" and even dubbed it "hell", said physical offices in major cities in the US, including New York City, Chicago and Washington, DC, would close. Yelp is only keeping its San Francisco headquarters and Phoenix, Arizona outpost, transitioning to a 'hotelling' model where desks can be rented for the day. "Over time we came to realise that the future of work at Yelp is remote," he wrote in a blog post.
Other companies are similarly doubling down on remote work. Airbnb, 3M, Spotify and Lyft have all enshrined permanent home-working set-ups. Some firms, like Yelp, have also closed office space: in May, worker-for-hire app TaskRabbit completely closed all its offices, including its headquarters in San Francisco; in April, PayPal shuttered its San Francisco presence.
There can be huge upsides to moving in this direction, including meeting the desires of workers who want to stay at home permanently as well as saving costs. But experts also say that banking on remote work in this way carries risk – especially since no-one is entirely sure if it will work, or what will happen next.
Frustration and strategy
The complexities of hybrid work are a key factor pushing companies into fully remote set-ups. 
"Hybrid work is really hard to manage," says Frances Milliken, professor of management at Stern School of Business, New York University. "There's a lot of scheduling complexity with hybrid work."
As some workers have returned to offices, the downsides of in-and-out hybrid schedules have started to become clearer, from awkward Zoom calls in conference rooms to emotional exhaustion for workers and logistical headaches ensuring team members are in the office at the same time.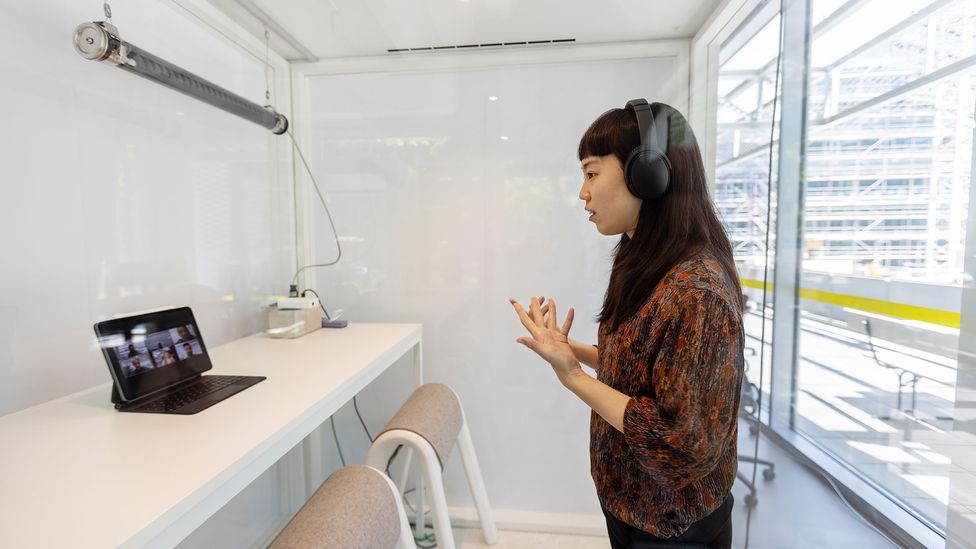 Many companies have started to realise the shortcomings of hybrid, like staff coming into the office only to spend all day on Zoom anyway (Credit: Getty Images)
Hybrid has been "a little bit of a mess", agrees Erik Gonzalez-Mulé, associate professor of organisational behaviour and human resources at Kelley School of Business, Indiana University, US. He says it's been a pain not only for companies trying to organise the hybrid schemes, but also for workers, who are experiencing whiplash after two years of working from home, when they had more autonomy than ever before.
A large portion of workers don't want to lose this autonomy, companies know, so doubling down on remote work may be a tactic to fight attrition and boost worker engagement. After all, data shows a clear worker desire for remote work; in Yelp's case, 86% of respondents to an internal survey wanted to work remotely all or most of the time; only 1% are currently going into the office daily. Companies that double down are simply following the numbers, making sure their employees won't leave for other remote-first jobs.
Milliken argues this is a primary reason some companies are shifting approaches – and why fully remote set-ups may stick. Because while closing offices might seem like a point of no return, "I don't think this move is non-reversible – they could just go back into the cities and buy real estate," she says. "I would think that it's non-reversible [because] workers won't want to go back into the office."
For companies with the flexibility to take such a dramatic decision, the option is becoming increasingly appealing
A shift to remote work also vastly expands talent pools. Workers are no longer limited to searching specific metropolitan areas with proximity to an office, and recruiters can go after talent from around the country – if not the globe. Stoppelman said Yelp had seen "a strong surge in candidate applications" as it moved towards its remote-first future.
Of course, this move isn't possible for all industries: customer-facing sectors that have been resistant to remote (or even hybrid) work, like finance, or other sectors like hospitality or healthcare, either won't or can't close workplaces the way other companies have. But for companies with the flexibility to take such a dramatic decision, the option is becoming increasingly appealing.
'Significant risk'
We could see more companies follow suit, say some experts, including Jason Schloetzer, associate professor at McDonough School of Business, Georgetown University, US, who says full remote "is the direction some companies seem to be going". But this is new territory, so it's unclear how widespread this could become, and how many companies are willing to take the risk.
"I think any kind of job or industry where people can work independently and don't require a lot of intensive collaboration" could roll the dice and follow in Yelp's footsteps, says Schloetzer, and that the doubling-down strategy could become reasonably common among certain sectors, like tech. But even for those companies that seem uniquely primed to go fully remote, "that's not necessarily the culture that every company wants to have".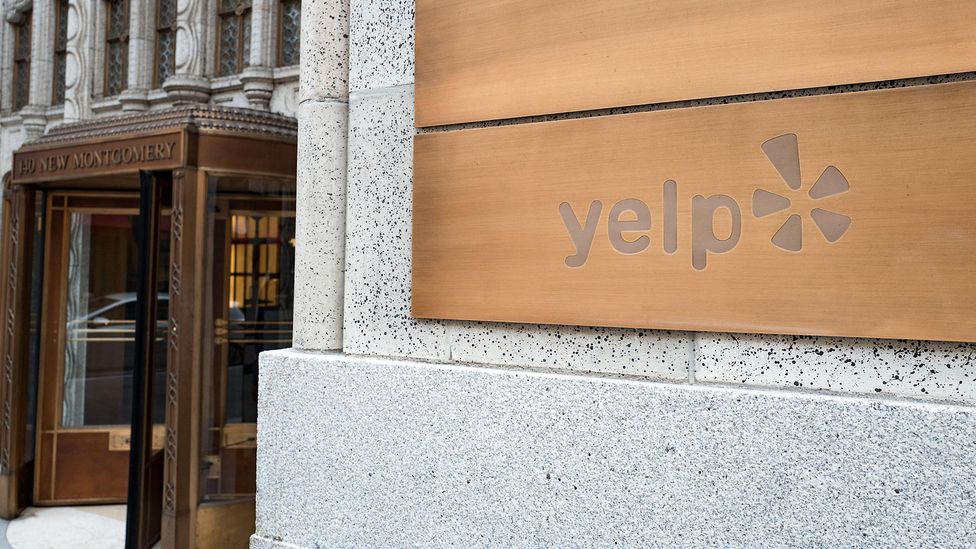 Yelp closed many of its offices in favour of remote working after its CEO called hybrid "hell" and most of its employees said they prefer working from home (Credit: Getty Images)
That said, even if a company could double down on remote work, not every expert believes it's the best move – especially as data does point to benefits to in-person work. "In the end, I think it always helps to have some physical space you can go to," or at least having the option to do so, believes Gonzalez-Mulé.
Equally, while going remote does expand a firm's talent pool, it also risks alienating potential talent who dislike working from home for a variety of reasons, including loneliness, a lack of home office space, distractions like kids or roommates, Covid-19 exposure and more. "You risk losing people for sure," he says. "It does limit the pool [to] people that are willing to work from home, and have a set-up that lends itself to that and that are productive at home."
Experts also flag challenges with onboarding and relationship-building; full-remote could "hurt newcomers", adds Gonzalez-Mulé, a problem especially pronounced for the youngest Gen Z workers. "Maybe they're banking that the folks that are working remotely aren't going to have any of these problems," but he adds that "I think what they're doing carries significant risk."
Regardless, there will be more firms who are ready to jump into a remote-only future. But Schloetzer says other companies may keep from making big moves, especially with a dearth of data on what works now – it's still very early in the return to work, after all.
"Whenever you're making such a huge transition," adds Milliken, "it's hard to predict exactly what's going to happen next."