Shell fined for overcharging pre-payment customers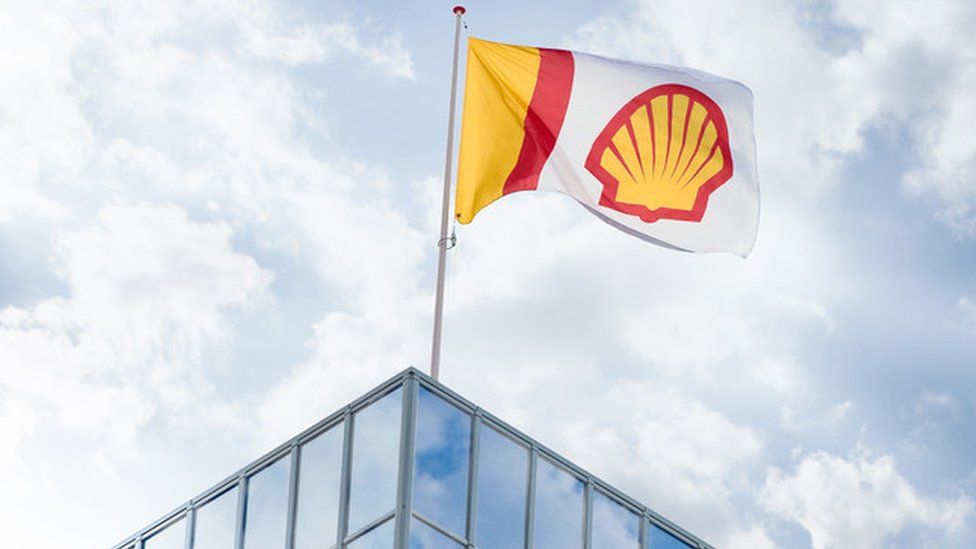 Shell has been fined more than £500,000 for overcharging thousands of customers on pre-payment meters since the energy price cap was introduced in 2019.
The oil giant's home energy supplier failed to implement rate changes to meters due to "operational errors".
Ofgem said: "Overcharging by suppliers can cause additional and unnecessary stress and worry at what is already a very challenging time for consumers."
The regulator will announce changes to the energy price cap on Friday.
The energy price cap is the maximum amount suppliers can charge domestic customers in England, Scotland and Wales for each unit of energy.
The new cap - which will come into force on 1 October - is forecast to lift the typical household energy bill to around £3,600.
It comes as millions across the country face the fastest rise in the cost of living for four decades. Meanwhile, Shell recently reported record profits of $11.5bn (£9bn) between April and June alone.
Ofgem found that over a period of more than three years since the price cap was introduced in January 2019, Shell overcharged more than 11,000 households, resulting in them having paid above the price cap.
The errors were made when tariff updates were sent to people's prepayment meters to amend rates in response to changes in the level of the price cap, but Shell said that due to a "variety of operational issues", not all meters were successfully altered.
Affected customers will be automatically refunded from a total £106,000 and Shell will also pay £400,000 to Ofgem's voluntary consumer redress fund.
Customers will also get payments from a total of £30,970 in goodwill from the oil giant, which identified the errors and alerted Ofgem.
Out of 22 million households paying the price cap, around 4.5 million are prepayment meter customers who are among some of the country's poorest and most vulnerable households.
Neil Lawrence, director of retail at Ofgem, said: "Ofgem expects suppliers to adhere to the terms of contracts they have with customers, particularly ensuring they pay no more than the level of the price cap."
A spokesperson for Shell Energy said: "We are sincerely sorry that errors updating our prepayment meter rates resulted in some customers being overcharged for a period of time.
"As soon as we identified the issue we began taking steps to put it right and self-reported it to Ofgem. The overcharge, which averages £9.40 per customer, will be refunded along with a gesture of goodwill."