Big Issue to use electric vans to cut air pollution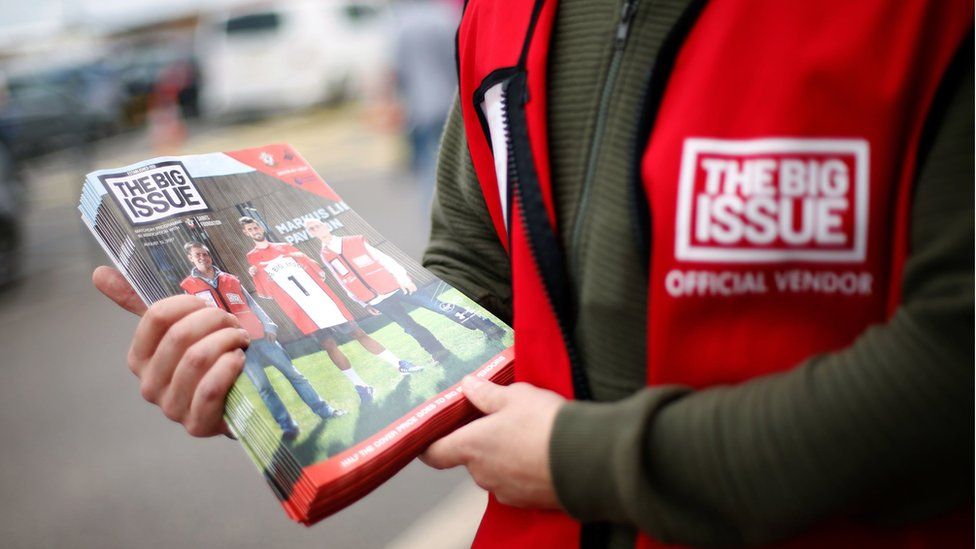 The Big Issue has announced it is to start using electric vans to reduce pollution.
The publication is the world's biggest street-sold magazine, and gives homeless people an income.
It is partnering with Citroen to use the vans in Bristol, Bournemouth, Bath, Norwich and Newcastle from 15 August.
Laurentiu Lukacs, a Bristol big issue vendor, said: "It's good that the company is starting to go greener for the planet.
"My customers like it when the magazine covers political issues - so, I think they will be happy that we are starting to use electric vehicles."
The Big Issue fleet currently covers 350,000 miles a year, transporting more than two million magazines to 3,300 vendors across the UK.
Russell Blackman, Big Issue Group managing director of commercial, said: "Our partnership will allow us to make even greater strides in the support and services we provide for the most marginalised across the country.
"This is a great demonstration of how two leading brands are working together, driving change for good."
Eurig Druce, Citroen's UK managing director, said he was "thrilled" to partner with the Big Issue, calling the magazine a "fantastic organisation".