Carlisle residents oppose energy from plastic waste plant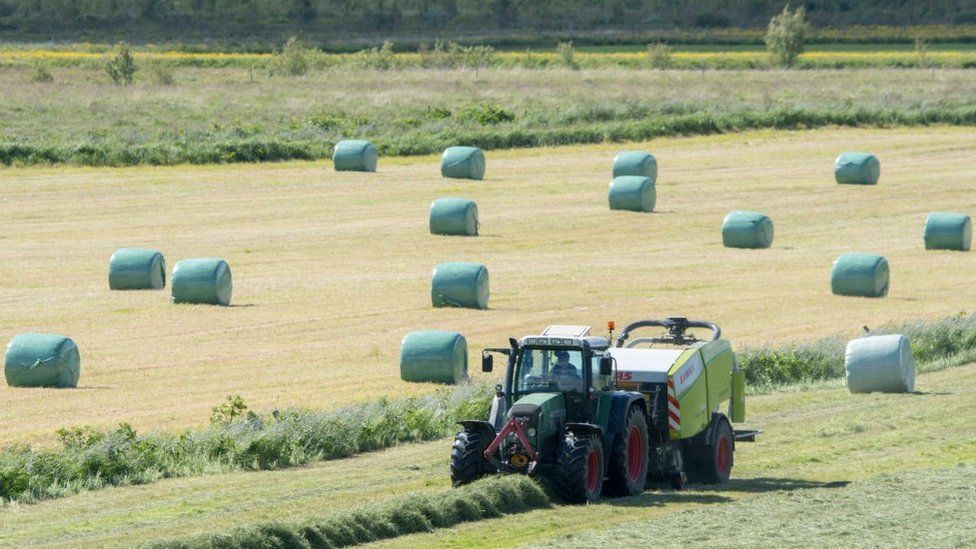 People living the near the site of a planned energy-from-waste plant say they do not want to be known as "the polluted village".
Campaigner Sally Tears raised concerns about fire safety and pollution.
Mark Dalton, whose business would convert the waste into fuel, said plastic would not be burned.
One of the proposals would be to recycle waste plastic, such as farming wrapping, at Rockcliffe Industrial Estate.
In November, hundreds of tonnes of wood, plastics and household waste caught fire at a unit on the estate, which took several days to put out.
Residents were warned to keep windows and doors closed for more than a month due to concerns about asbestos in the building's roof.
A decision was made to let it smoulder due to environmental concerns over water run-off if fully extinguished.
The Environment Agency is still investigating.
Sally Tears, from the Rockcliffe District Action Group, told BBC Radio Cumbria the strength of feeling in the community was "absolutely immensely against" the plan.
"We know we have been accused of being NIMBYs [not in my backyard] we have a lot in our backyard when you compare us to all the other villages around here," she said.
"Our concerns are about who will monitor it."
If approved, the centre would create 22 full-time jobs and start operating in 2024.
Mr Dalton, project manager for Cumbria Green Energy Solutions, said pyrolysis was "a tried and tested way" for producing energy from waste, and the site would not store additional plastic.
"We will be converting waste plastic such as farmers' wrap back into a fuel oil," he said.
"It is not incineration. There are no noxious fumes associated with our process and by locating the plant within our existing centre we aim to minimise any disruption to the local community."
He described the fire last year as "very regrettable" and stressed there was "no direct contact of a flame with any of the waste plastic".
No planning applications have been submitted for either the plan at Rockcliffe or a separate proposal to recycle tyres at Kingmoor Park.