Ramsgate couple barred from moving Ukrainian refugees to their home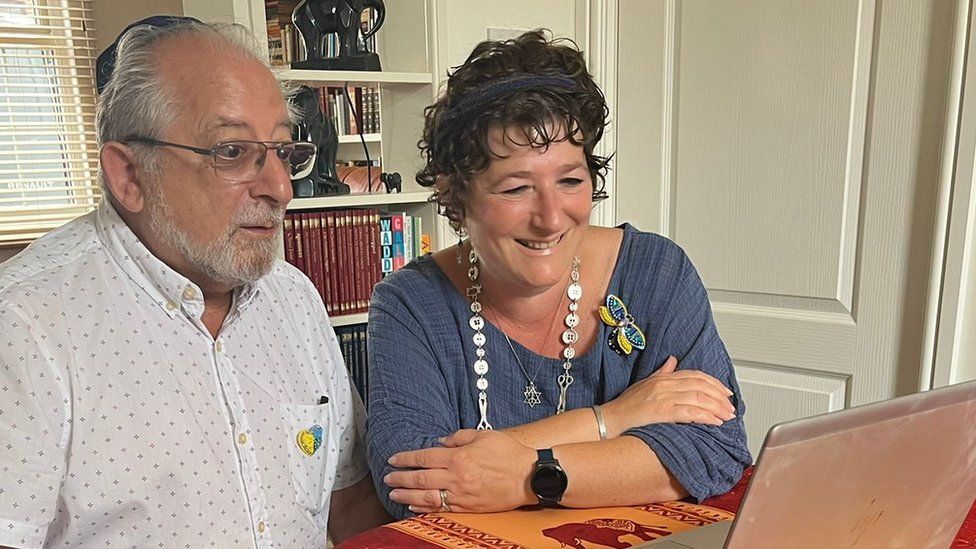 A Kent couple says the mental health of a Ukrainian family is deteriorating after they were stopped from moving them into their home.
The refugees, a mother and her two children, want to move from their hotel accommodation in Cardiff to Ramsgate.
Natalia and her two children were put on the Homes for Ukraine scheme in Wales before it was set up in England.
Kent County Council confirmed it was not accepting Ukrainians from other English counties, Scotland or Wales.
The trio fled Ukraine on the first day of the war, and have been living in a Cardiff hotel for two months.
Helene and Cliff Cohen first contacted them in May after they were put in touch by a mutual Ukrainian friend, and said they wanted to move them into their Ramsgate home.
Natalia and her children Alex, 10, and Alissa, 12, visited Ramsgate last week but had to return to Cardiff to ensure they remained on the sponsorship scheme.
Mrs Cohen said: "They are in a hotel room when they could be in a home with plenty of rooms and a garden. They could be in a loving home.
"The mental health improvement of being here, the mental health deterioration of being there - there's such a stark difference."
A Kent County Council spokesman said hosting Ukrainians "puts pressures on services such as education and healthcare".
A statement said: "We understand that this must be frustrating for some but we must ensure that we are able to best support the Ukrainian families already in Kent and our residents as a priority."
The government said movement between countries by Ukrainians was allowed.
The Welsh government said it was contacting the family to see what further support was needed.
Related Internet Links
The BBC is not responsible for the content of external sites.