Edward Chambre Hardman: National Trust shows photographer's archive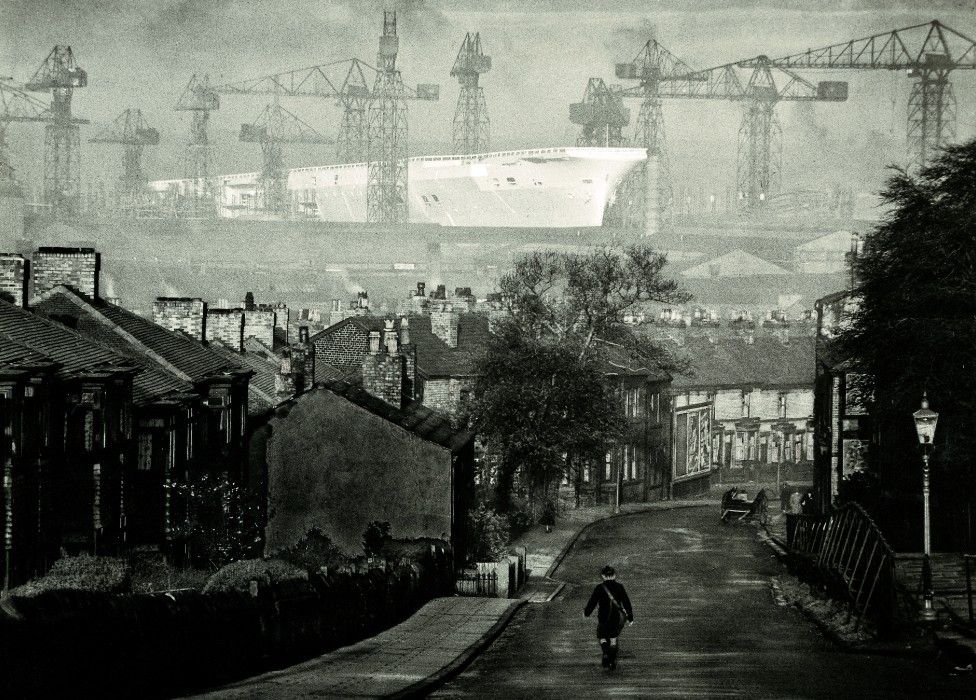 The National Trust has revealed some of the first 16,000 photographs, negatives and other items from a vast archive it is working to preserve.
In March 2021, the charity said it was in a "race against time" to save the works of Liverpool portrait photographer Edward Chambre Hardman.
Hardman's huge collection was passed to the trust along with his home in 2003.
Revealing some of his images for the first time publicly, National Trust (NT) archivist Lindsey Sutton said they were "made to be seen, not hidden away from view".
An NT spokesman said when the charity took possession of Hardman's archive, it was estimated to contain about 140,000 items, but it was now believed to be about double that amount.
He said it was the only known 20th Century collection where a photographer's entire output had been preserved intact, adding the collection spanned five decades and included subjects ranging from portraits of 1950s and 60s celebrities and Liverpool's high society, to British landscapes and striking shots of post-war Liverpool.
Most of the collection has been stored at Liverpool Record Office, which also houses a number of other items belonging to Hardman and his wife Margaret.
Ms Sutton said Hardman "rarely threw anything away", which had created a "vast" collection, but its size, coupled with previous storage methods and a lack of resource in the past had meant "much of it hasn't had the attention it needed".
The NT began work on preserving and digitising the collection in 2019, but its efforts were hampered by the Covid-19 pandemic, leaving it having to work quickly to save it from deterioration.
NT conservator Alex Koukos said when they began prioritising the items, they found most were in relatively good condition, and simply needed cleaning and rehousing into new, more suitable storage boxes.
"However, there were many that had been affected by ageing, inappropriate handling and past storage conditions," he said.
"Specialist techniques have been used to treat damage such as creases, folds, tears, soiling and mould in order to preserve the items."
The NT spokesman said while the project was ongoing, about 4,600 prints, negatives and paper records had been digitised and would be published online later in the year.
He said a further 5,000 similar items had also been catalogued and were now accessible either online or in-person at the Liverpool Record Office.
Ms Sutton said the conservation project had only dealt with a relatively small portion of the Hardman collection so far.
"There are tens of thousands of items still to be catalogued and conserved, including multiple boxes filled with loose prints of various sizes and subjects," she added.
To mark World Photography Day, the charity has released a selection of the prints and negatives it has so far saved for public view.
NT senior national conservator of paper and photography Anita Bools said the day was "a perfect moment to give people an insight into the work that goes into conserving photographic prints and negatives".
"Our understanding and knowledge of how to care for photographic material has increased massively in the past few decades, certainly since Edward and Margaret were living and working," she said.
"The work we're now doing to look after the special collection they left behind hopefully gives an insight into an area of conservation that will become only more relevant in the years to come."
The charity's spokesman added that the NT was also "getting ready to reopen the photographers' 1950s home and studio, which is hidden away on Rodney Street in Liverpool's Georgian Quarter".
He said the Hardmans' House would be open for limited guided tours on Fridays and Saturdays between 9 September and 29 October.
Related Internet Links
The BBC is not responsible for the content of external sites.