Liverpool shooting: Murder arrest over Olivia Pratt-Korbel's death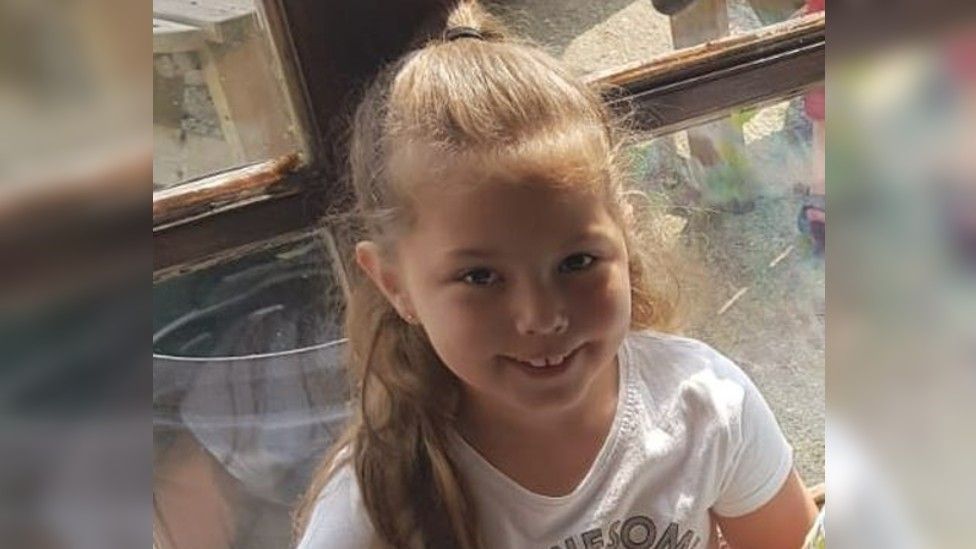 A man has been arrested on suspicion of murder after a nine-year-old girl was fatally shot in her own home.
Olivia Pratt-Korbel was hit in the chest as her mother struggled with a gunman at the door of their house in Dovecot, Liverpool, on Monday.
Police said a 36-year-old man from Huyton was detained after an operation involving armed officers in Merseyside on Thursday night.
He was also arrested on suspicion of two counts of attempted murder.
Olivia was killed after Cheryl Korbel opened her front door on Kingsheath Avenue at 22:00 BST in response to a commotion outside.
The intended target of the attack, 35-year-old Joseph Nee, was being chased by a gunman.
The men - complete strangers to the family - burst in and Olivia was fatally shot.
Ms Korbel was shot in the wrist as she tried to shut the door.
She has now been released from hospital.
Nee, from Dovecot, was shot in the upper body and taken to hospital in a black Audi by a third man.
Once his treatment is completed, Nee will be recalled to prison for allegedly breaching the terms of his licence conditions.
The convicted drug dealer was jailed for three years and nine months in 2018 for burglary.
He was also previously convicted of two counts of theft of a motor vehicle, dangerous driving, driving without insurance and driving while disqualified.
Related Internet Links
The BBC is not responsible for the content of external sites.