Feltwell Farm eviction 'heartbreaking' say tenants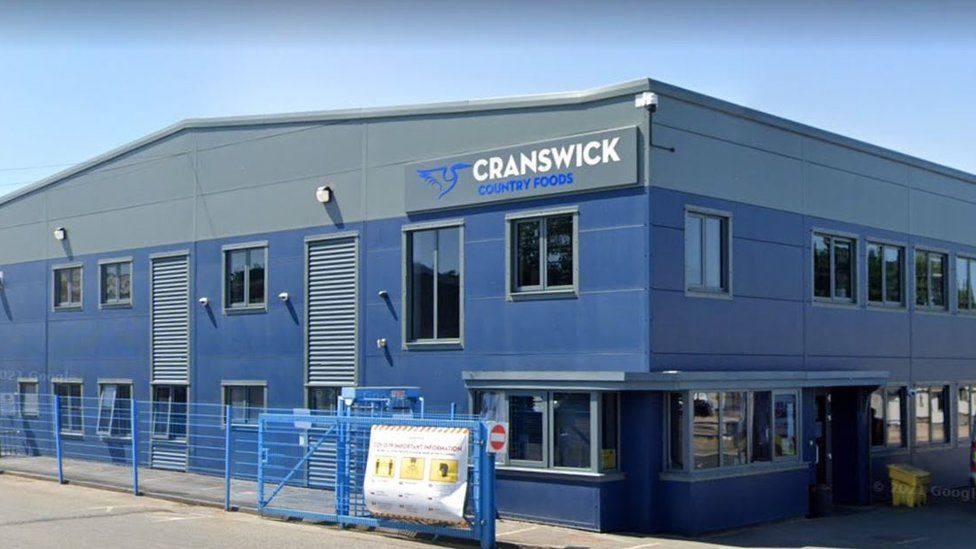 Tenants of 11 houses on a farm recently bought by a food company are being evicted from their properties.
The households at Feltwell Farm, in west Norfolk, have been told, by their new landlord Cranswick Country Foods, to leave by 16 October.
One tenant said the order, which gave them the legal minimum of two months' notice, was "heartbreaking".
Cranswick said it was acting within the law and was engaging with the affected tenants.
Nick Baker has lived in one of the properties for about five years and said the eviction order was "just not fair for anyone".
His fiancee Stacey died two years ago, leaving him as a single father of two boys.
"To then have this eviction, both boys are really upset, as am I," he said.
"We've put a lot of work into the garden. It's a work in progress, but we'd planted a lot of flowerbeds for their mum. It's really heartbreaking."
Ryan Baez, who has rented his home for seven years, said: "They just expect us to up and go without any financial backing from themselves - and all the money that we've put into our property, we've just got to leave it all there."
He also said it would be a "massive change" for his family and could result in the upheaval of having to find new schools for his children.
In a statement, a Cranswick spokeswoman said the company took the matter "very seriously".
"We appreciate this is a difficult time for those concerned and are engaging with them," she said.
"Any action taken has been done in accordance with due legal process and within the terms of our contractual agreements."
King's Lynn and West Norfolk Borough Council said that it had been contacted by some of the families and was supporting them.
Related Internet Links
The BBC is not responsible for the content of external sites.