Photography award aid to 'shine light' on refugees in Ashington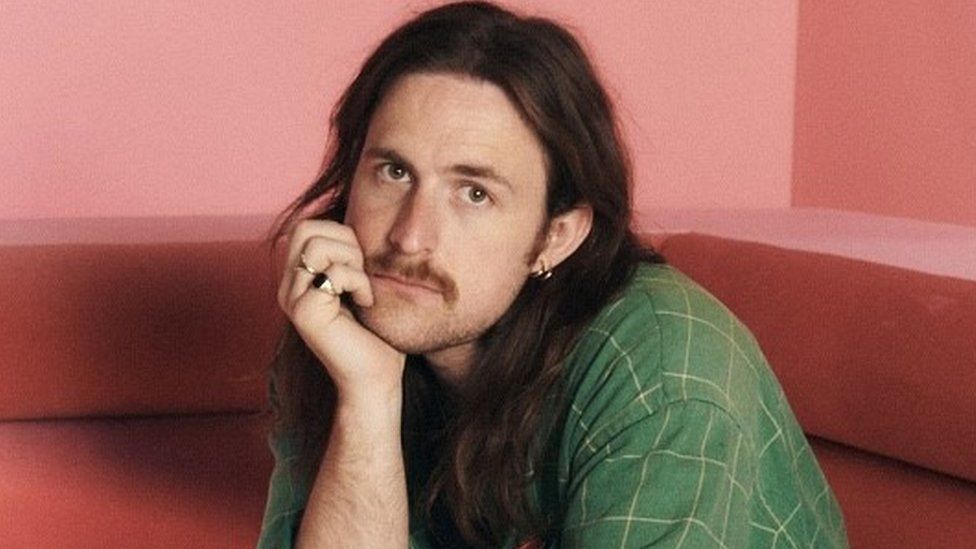 A photographer has won an award for a project involving working with refugees in a Northumberland town.
Jamie Sinclair is the fifth winner of the Rebecca Vassie Memorial Award, which was set up to honour the late photojournalist.
The £2,000 bursary will support him as he returns to his home town of Ashington, where a significant number of refugees are being housed.
He said Hjem (home) aims to "shine a positive light" on their experiences.
The award was set up in 2016 to help early-to-mid career photographers, funding a project which "focuses on human stories with a social or political context".
Mr Sinclair, who lives in London, spent time volunteering in the Calais Jungle refugee camp, prior to its demolition in 2016.
"I met some incredible people, really inspiring", he said.
"I'd come back, do an exhibition to raise awareness and raise money, then return to spend it at the camp."
This inspired him to do further work with refugees and he was "absolutely flabbergasted" to discover that a number had been settled in Ashington.
He got in touch with a local charity, Northumberland County of Sanctuary, and asked if he could use his photographic skills to "shine a positive light on people settled there, as it's not something many people know about".
With the Arts Council providing some funding for the project he also applied for the Rebecca Vassie Memorial Award.
His pitch was that he wanted to "intimately narrate the experience of asylum seekers and refugees being settled into northern working-class towns".
The judges were impressed by his passion both for the rights of refugees, and for his former home town.
He is being supported by Northumberland County of Sanctuary, which operates a drop-in centre at a local church.
"I'm going to the centre, and getting to know the individuals, the families," he said.
"I've also been meeting residents; when I pitched the project I'd heard there had been some negativity about the arrival of refugees, but so many residents have been so hospitable - it's been thrilling to witness."
Mr Sinclair left Ashington 10 years ago, and his parents no longer live in the town, so when he visits from London he has to rely on the hospitality of others.
"I was having to live out of my car", he said.
"But when people found out, I've had offers of spare rooms.
"I've been met with so much love and care."
As well as the residents, there have so far been some "beautiful interactions" between him and the refugees.
Of the project, which also involves making a short documentary with his brother, Steven, he said: "I want to give [the refugees] the summer I'd have had as a kid, swimming at the beach, picking blackberries, taking them to museums.
"It's me coming back to learn about my town again, but also through the eyes of people learning about my town."
Related Internet Links
The BBC is not responsible for the content of external sites.