Ryan Giggs trial: Jurors resume discussions as one discharged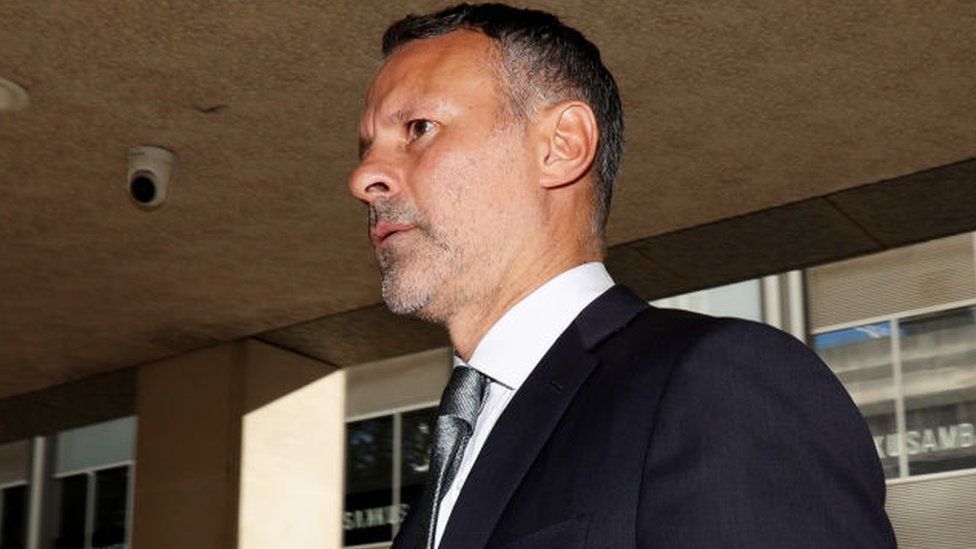 Jurors have resumed deliberations in the trial of former Manchester United player Ryan Giggs after one of the 12 was discharged because of sickness.
The former Wales international and manager, 48, denies coercive control, as well as assaulting ex-girlfriend Kate Greville, 38, and her sister Emma, 26.
Lawyers have agreed that the juror can be discharged.
The remaining jurors have been told to work to a unanimous verdict.